Santa Rosa Beach photography
Hi, I'm Nicole I am the ownerphotographer for Nicole Everson Photography. My portrait studio is located in Santa Rosa Beach.
My approach to photography is all about having a fun time and capturing real emotion. As a mom myself I know just how fast these babies grow up, and how important it is to capture your families love. My laid back, fun-loving personality will keep you laughing & relaxed. We play games, tell stories, and have tickle fights. Anything to keep it a game for your kids, to encourage genuine smiles.  
Offering maternity | newborn | baby |  family | senior | wedding photography all along 30A and Destin.  I pride myself on the relationships I build with my clients, and love to photograph them over and over again in every stage of their lives.
While my studio is located in Santa Rosa Beach, I travel all along 30A and Destin for beach and garden portraits. Newborn sessions can be all studio, all outside at the beach, garden, or a mixture of both.
The biggest question I get is where is the BEST place to take pictures in 30A & Santa Rosa Beach? So I wanted to share a few of my favorite locations so you can pick what is the best spot for your style.
Santa Rosa Beach Photography
I think it goes without saying that the beach is the magic of Santa Rosa. Our Emerald coast is lined with amazing coastal beach towns all along South Walton. Depending on the day our gulf water is anywhere from a stunning emerald green to a deep blue. Each Town has its own unique look and feel.
Rosemary Beach
Rosemary Beach is like stepping back into a different world. With West Indies architecture, and a laid-back atmosphere to match it. Trade in your car for a bike or walk along all the rosemary lined pathways. Rosemary's town center is all about shopping and eating good food, and having family times on the large lawn spaces. Rosemary is my favorite 30A town to photograph all around town. Perfect for family photography and senior photos. You can have your session around town, on the beach, or a mixture of both.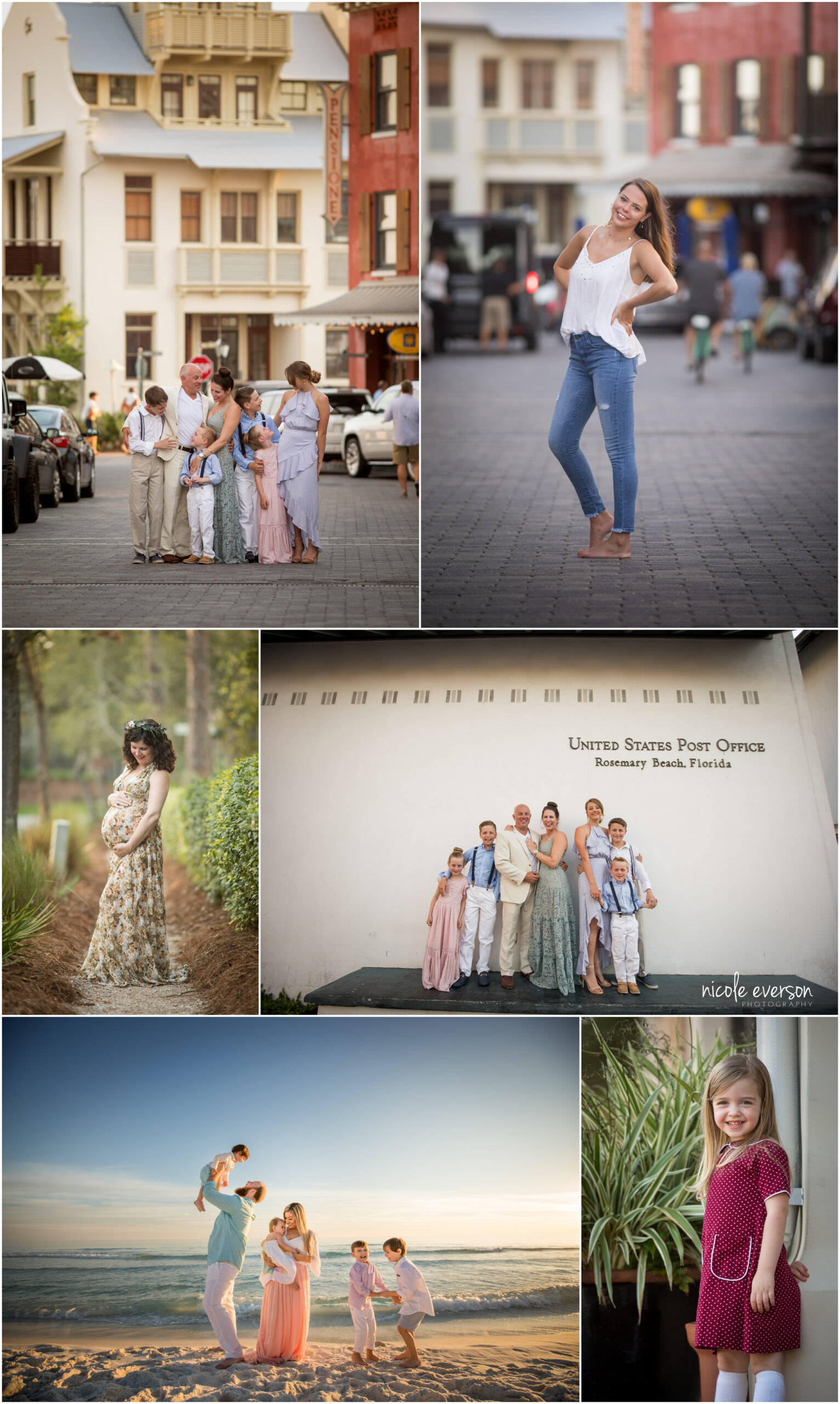 Alys Beach
Alys Beach is a luxurious coastal town with stunning architecture. It makes me think of what a luxurious greek villa would feel like. Walking throughout town there are so many beautiful nooks and crannies to explore.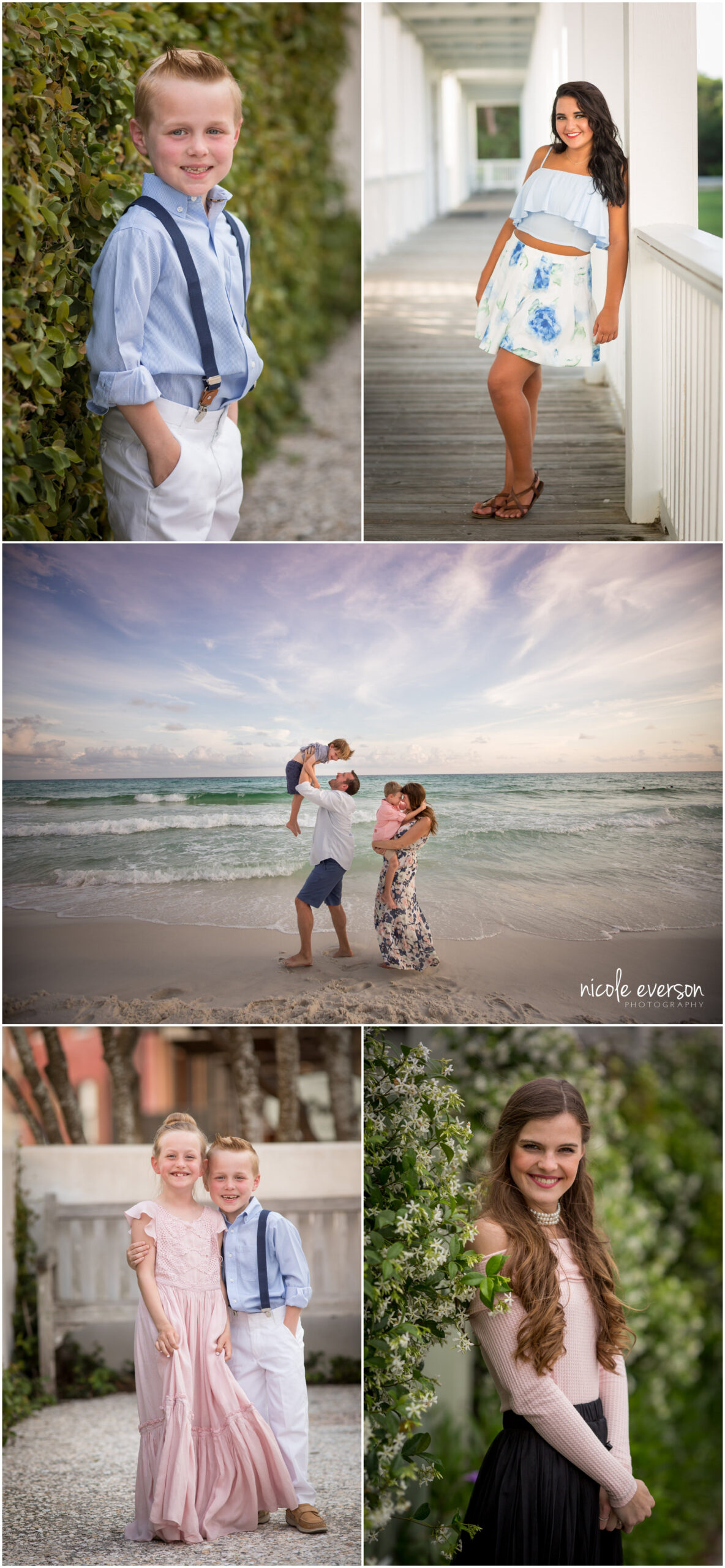 Seaside
Seaside is a little piece of heaven. Located in the middle of 30A seaside is all about upscale coastal living. Now while traffic and parking can be a problem at times, I advise you ditch the car and rent a bike to enjoy your beach adventures. Seaside has amazing streetcar dinning, and so many fun locations to shoot around town.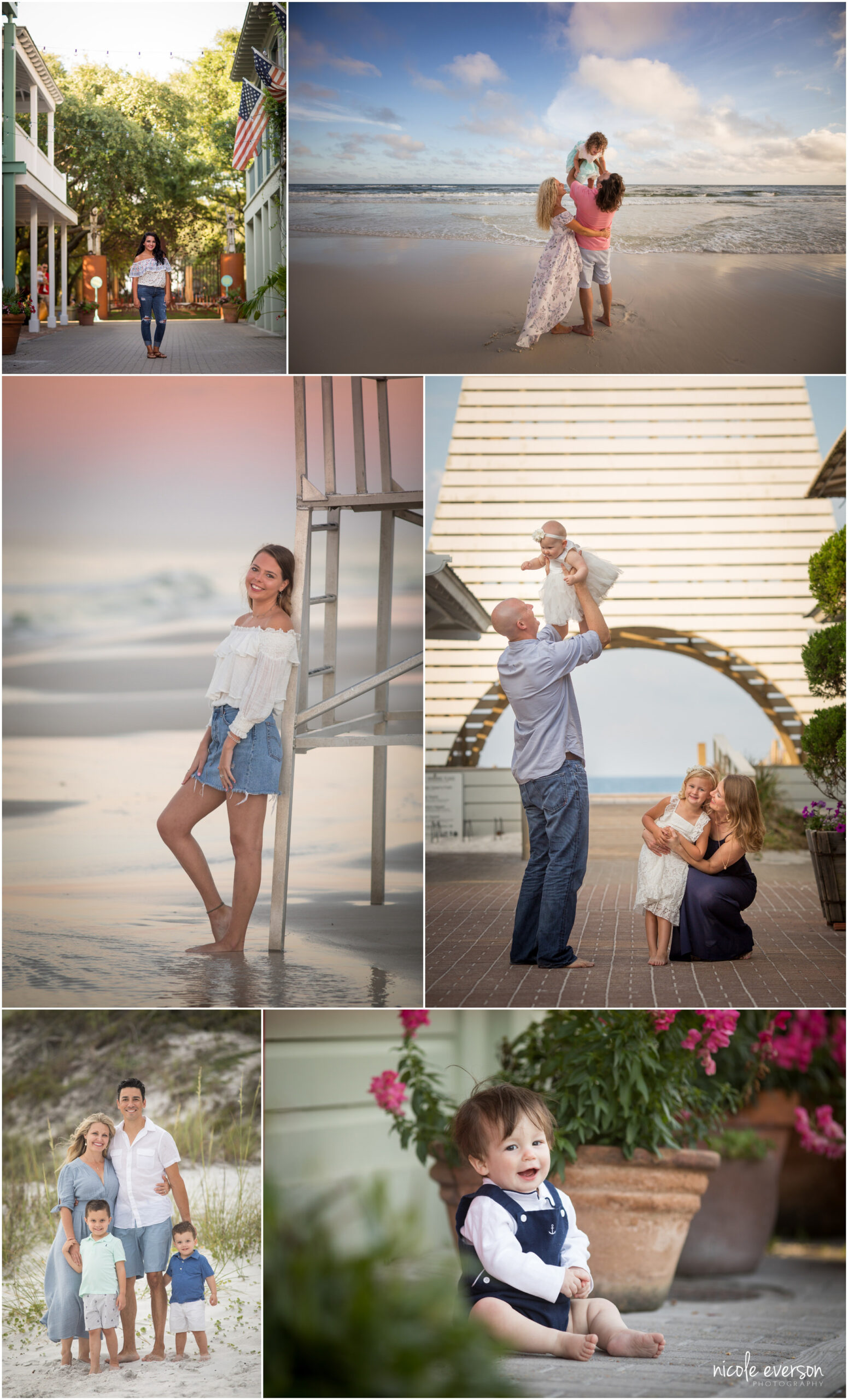 Sandestin & Miramar Beach
Sandestin & Miramar Beach are bustling coastal towns full of amazing food and shopping and so much for the kids to do. Just outside of Destin so you will never get bored if you're the family that likes to be on the go.
Grayton Beach
Grayton Beach is the oldest community on 30a. Because of this you will find a much more laid back, small town atmosphere, less formal than you will find at Watercolor and Rosemary. Grayton is the only beach on 30a that you can drive your jeep/truck on the beach (with a permit). Grayton really has a fun and artsy down town, full of great food, and great people.
Edan Gardens State Park
Edan gardens state park is just a few miles from the beach and is packed full of southern charm. A large southern style mansion is surrounded by huge oak trees dripping with moss, and stunning southern gardens. Perfect for weddings and portraits the light and textures of the trees are breathtaking. Edan is my go to garden for 30a clients. Newborn | Baby | Family | Senior | Engagement | Wedding this garden is the perfect backdrop for them all.
Inlet Beach
Inlet beach is located on the east end of 30a in Walton county. It is a amazing old beach neighborhood that is very family friendly, with easy access to Panama City Beach, and Rosemary shopping center.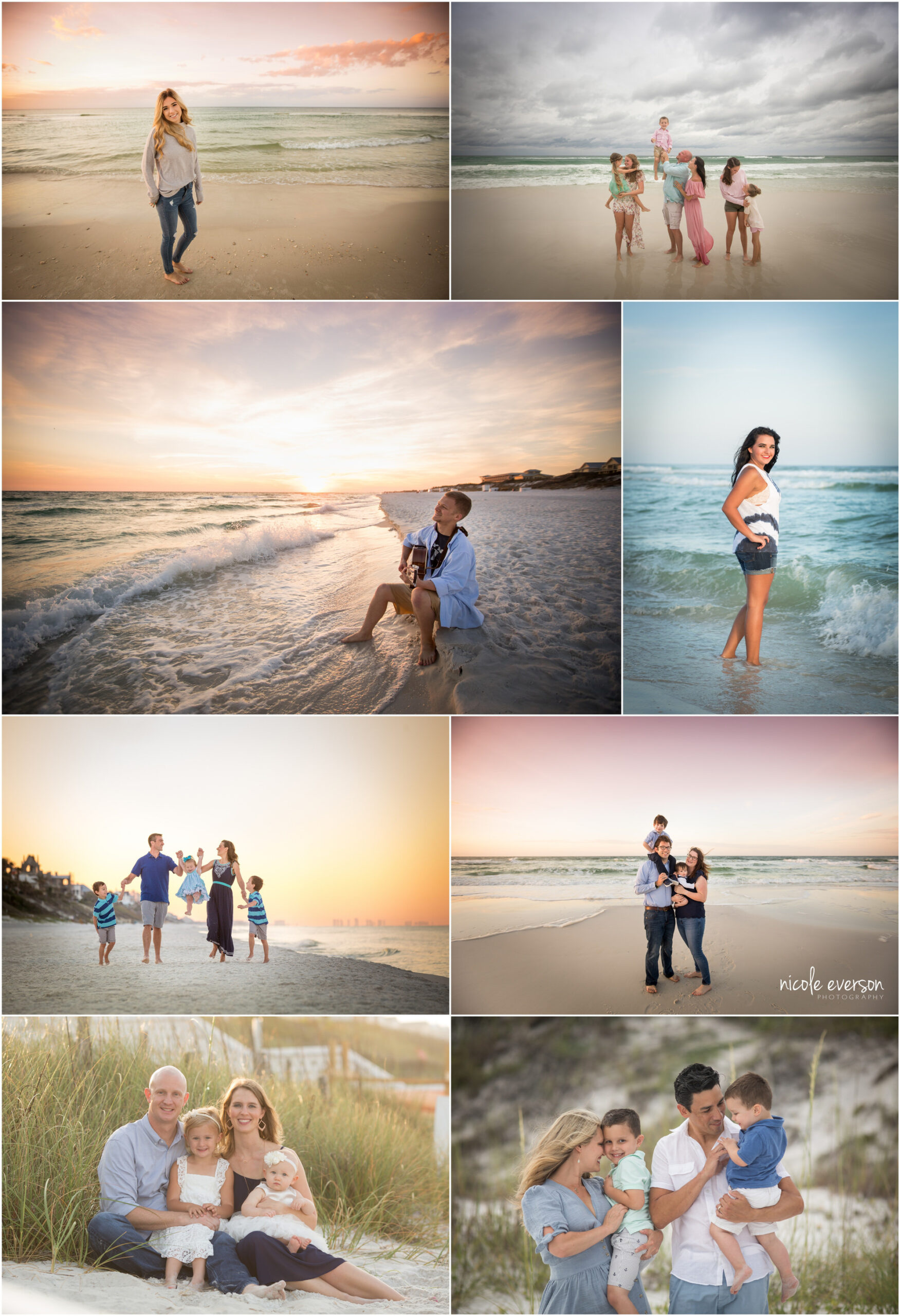 Watercolor Gardens
Watercolor is where I spend a lot of my time on 30a. I just love all the coastal houses, and the beautiful flowering gardens. If you love nature you will love Watercolor! You step off the beach and enter into this upscale yet laid-back town. The food is amazing, the atmosphere is amazing. You stroll along flower-lined paths, hearing kids playing in one of the many grassy areas. But what is the most special part of Watercolor to me is the trees. I cannot tell you what the species of trees are but I call them knotty trees. Once you walk in the gardens you will see every elbow on the branches have knots.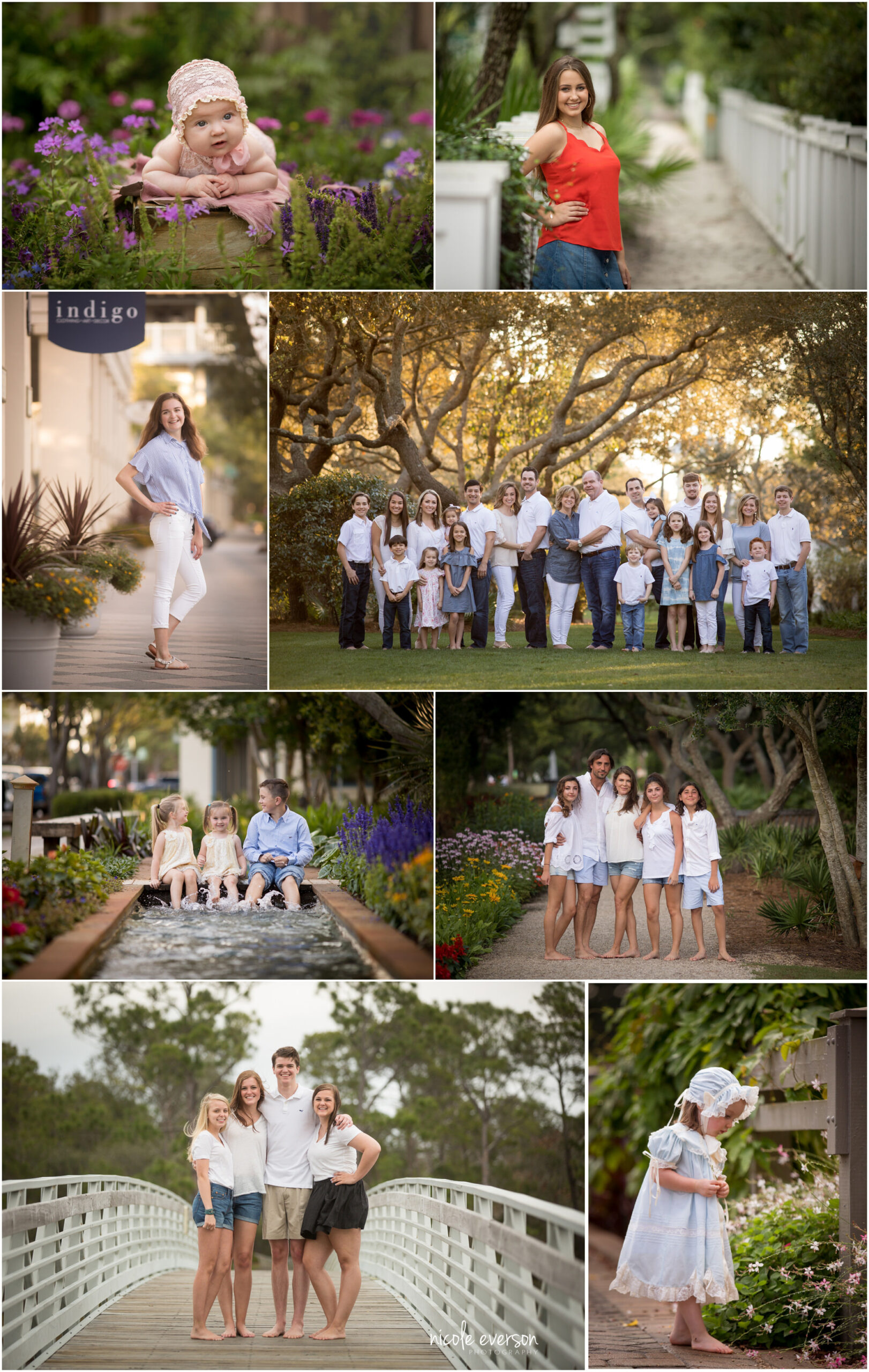 Watercolor Inn Beaches
Watercolor not only has amazing flower lined gardens, and a great wine bar, but the beach is just stunning. Because it is privet to the resort you will find it less crowded, and stunning like all our 30a beaches.
Dune Allen Beach
Dune Allen beach is located just a few blocks from my Santa Rosa Beach studio, and is one of my favorite beaches to photograph families. Dune Allen is mostly a residential community, but has some of my favorite restaurants just a few blocks away. The best Mexican you will find on 30a is in Gulf Place town center.
Watersound Beach Photographer
Watersound is a quiet upscale beach community with breathtaking boardwalks down to the beach.
Ready to find out more?
Drop us a line today for more studio information and to book your session!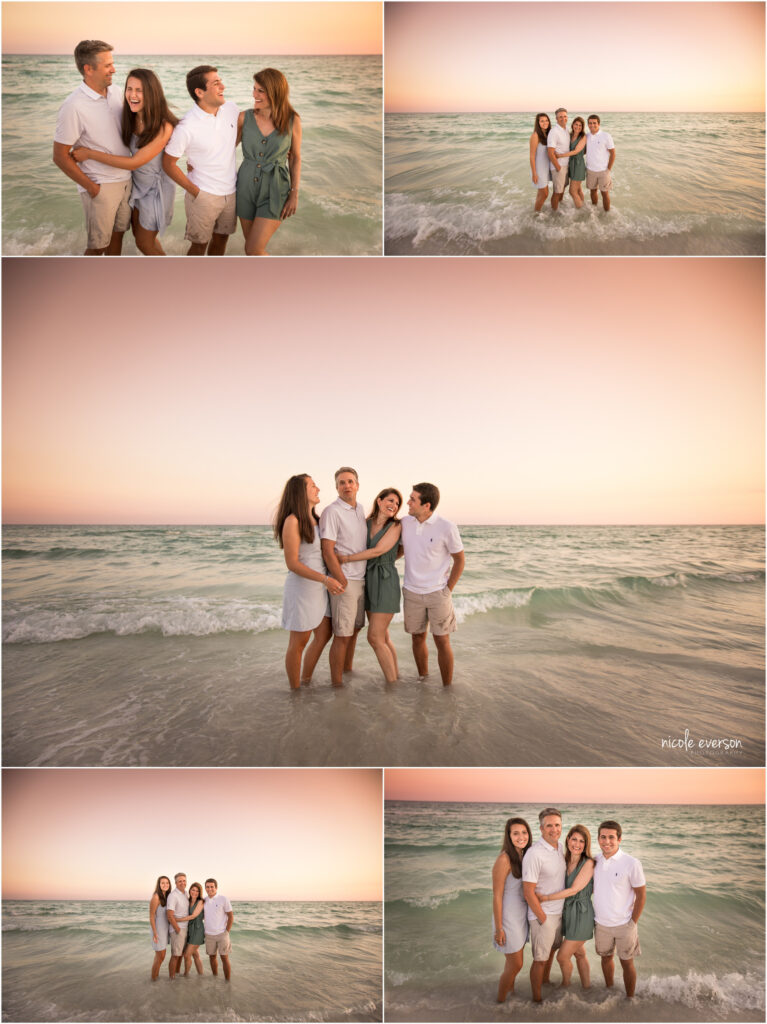 Beach photos
Watercolor beach photos I love photographing beach photos all along 30a, but I have a soft spot for Watercolor beaches. This family is no exception. Not only are they gorgeous, but they are as sweet as can be, and we had a lot of fun telling jokes during their family beach photos. …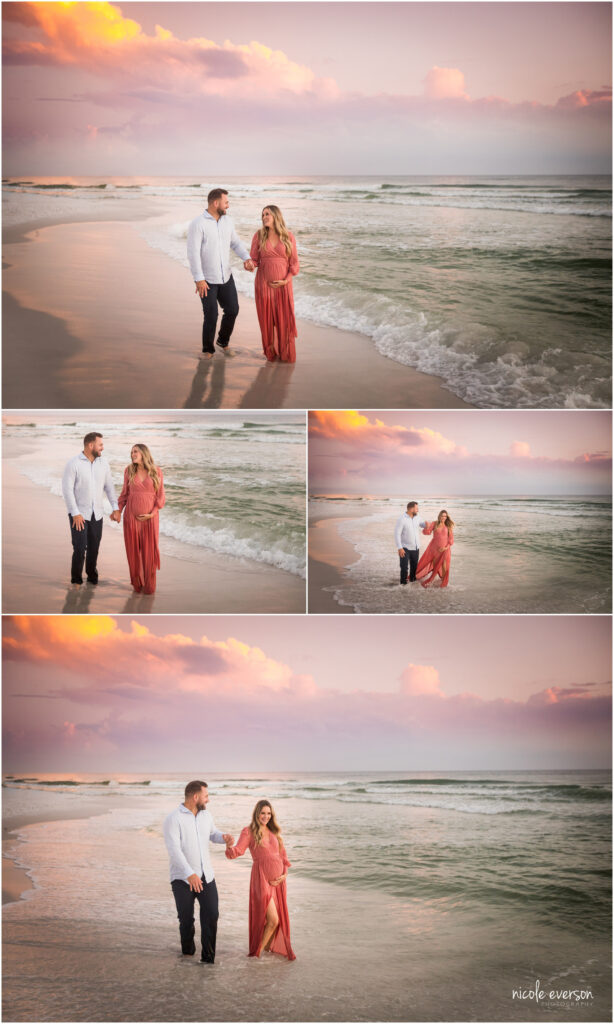 Seaside maternity photographer | Nicole Everson Photography
One of the things I love most about being a Seaside maternity photographer is the capturing this fleeting time in a woman's life. The beach holds a special place in my heart being a native to Florida, pregnancy does as well; especially since my journey to Motherhood wasn't an easy one. I, myself struggled with …
Seaside maternity photographer | Nicole Everson Photography Read More »
Watercolor Inn Beach Family Photographer
Watercolor Inn Beach Family Photographer As a Watercolor Inn Beach Family Photographer, this session was absolutely stunning to take part in. The way the sunlight hit the water the day of this photo shoot was gorgeous! This little family loves one another and it shows in their photographs. This little girl was full of spunk …