Rosemary Beach Florida
Rosemary Beach Florida is a perfect location for any portrait session! Located along scenic 30A next to Alys beach, Rosemary Beach has its own unique and fun atmosphere.  Beautiful white sand and the ocean that depending on the day is anywhere from a deep blue to an emerald green. Rosemary is the perfect backdrop to your family beach photos. Rosemary was named after the rosemary herb that lines most sand walkways. When in bloom you cannot help but feel like you are in a magical place.
You will love Rosemary beach for your family beach portraits
Rosemary is an amazing location for your
family beach portrait session
. You can choose to get your toes in the sand and have breathtaking beach views. Or we can head in town and enjoy the coastal houses and modern architecture and lush greenery walkways. I love photographing families on the beach at sunrise. Their is something magical about walking onto the beach that is completley empty. Its such a peaceful feeling when your toes hit that cold sand, and the salty air fills your lungs. Its just plain magical. After some fun tickle fights, and snuggles I love to take a few steps into town. With the coastal houses, and fun landmarks we have endless places to photograph your family.
 You will love Rosemary beach for your senior portraits
Senior portraits
in Rosemary beach are SOOO much fun! It's such a fun and energetic community and is the perfect location to show off your style. So if you are a beach bum at heart, and the salty air are what makes you happy think about Rosemary beach or another one of our amazing little towns all along 30A as the location for your senior portraits.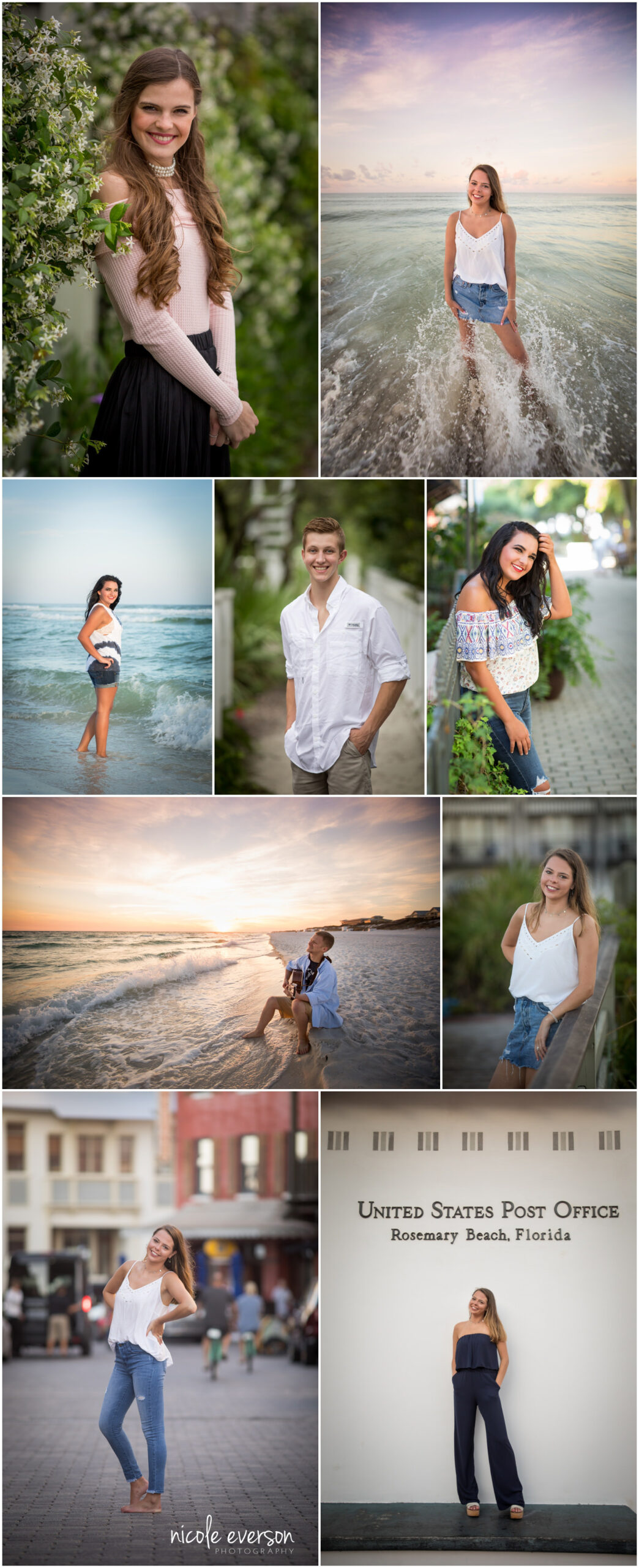 You will love Rosemary Beach Florida for your maternity portraits
Maternity photography
in Rosemary Beach Florida is breathtaking! I am blessed to be able to travel all over America teaching photography, and photographing pregnant women and 30A is definitely my favorite location for photography! I love how breathtaking our emerald coast is. And then just a few steps off Rosemary beach you step into this amazing atmosphere with St Augustine architecture that has Rosemary lining all the sand pathways. Its like you are in a different world. You cannot be stressed in Rosemary beach. Everything about this amazing community makes my heart happy!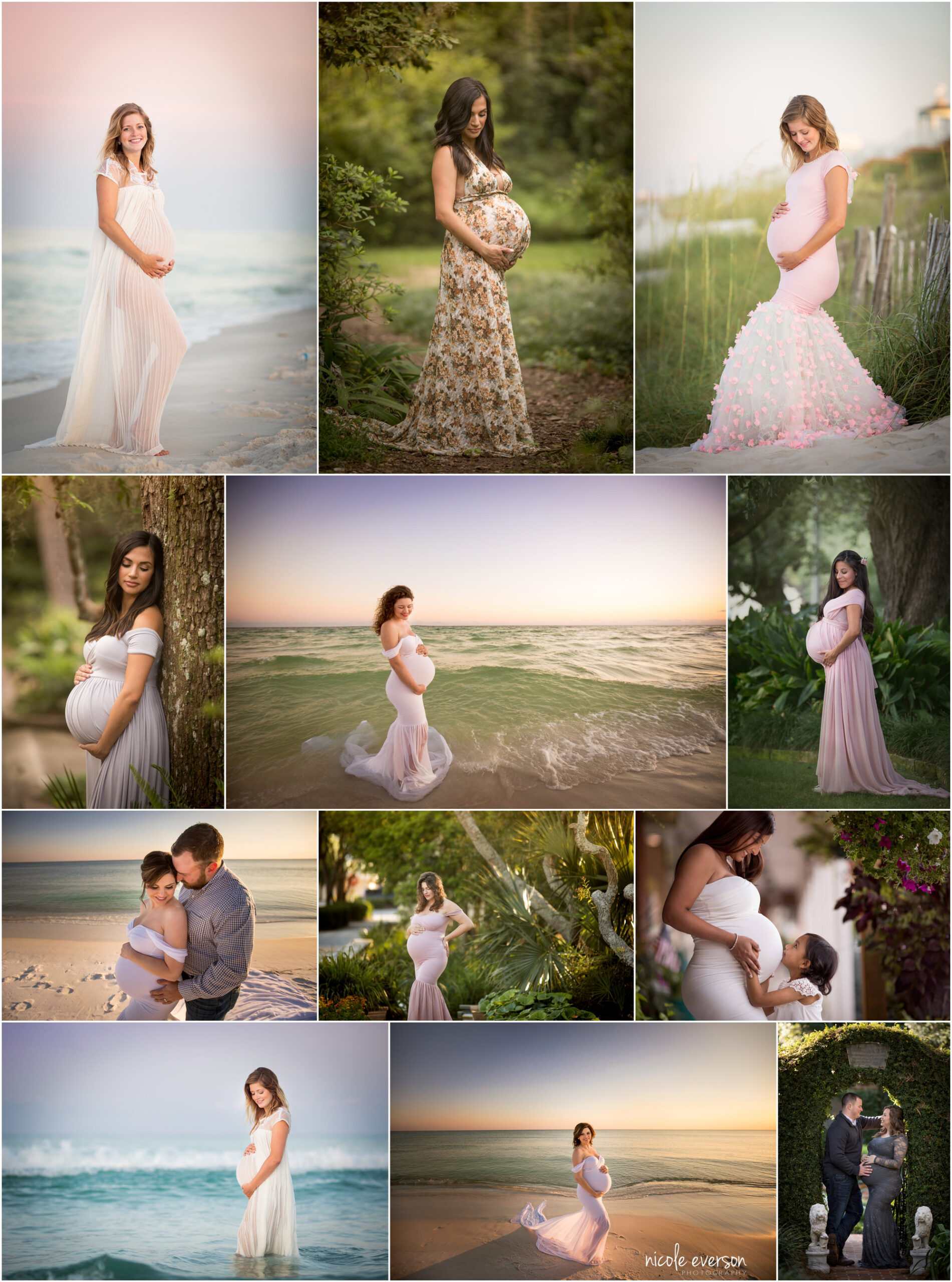 You will love Rosemary Beach for your engagement portraits
Engagement portraits in Rosemary Beach Florida are epic! The fun and energetic atmosphere in Rosemary gives the best environment to photograph your love and relationship. Walking down the boardwalk holding hands. Sneaking into an alleyway to steal a kiss. Snuggling on the beach whispering how much you love each other. And no beach engagement session is complete until you get your toes in the water.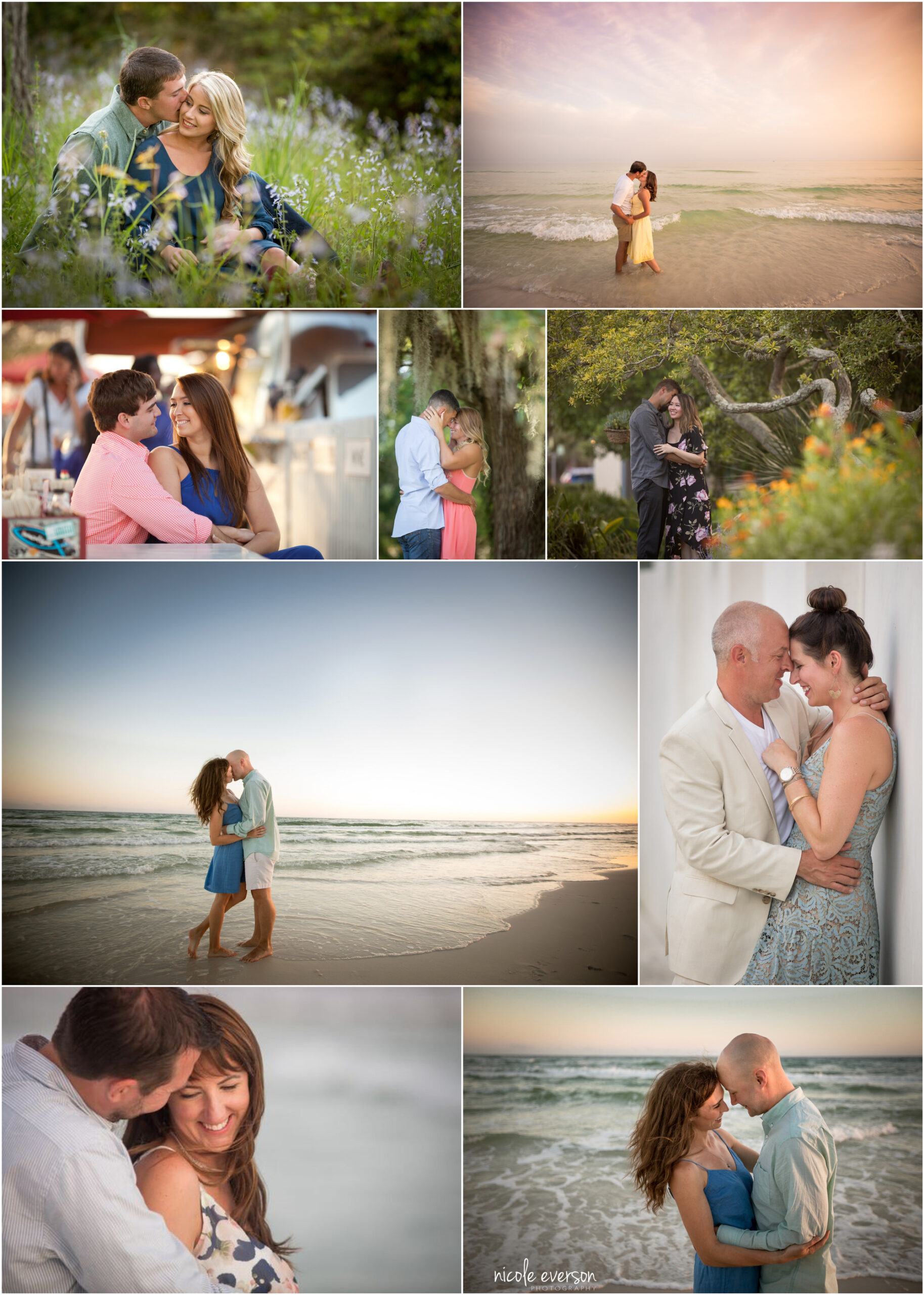 So what are you waiting for? Let go get our toes in the sand, and photograph this amazing stage of life you are now in! BOOK NOW
Ready to find out more?
Drop us a line today for more studio information and to book your session!
watercolor beach family photographer I love being a watercolor florida photographer. I live in the most gorgeous area, and get to spend my mornings and evenings with my toes in the sand photographing families on the beach with the sweetest and sassiest children! When Wendy first inquired I knew her session was going to be […]