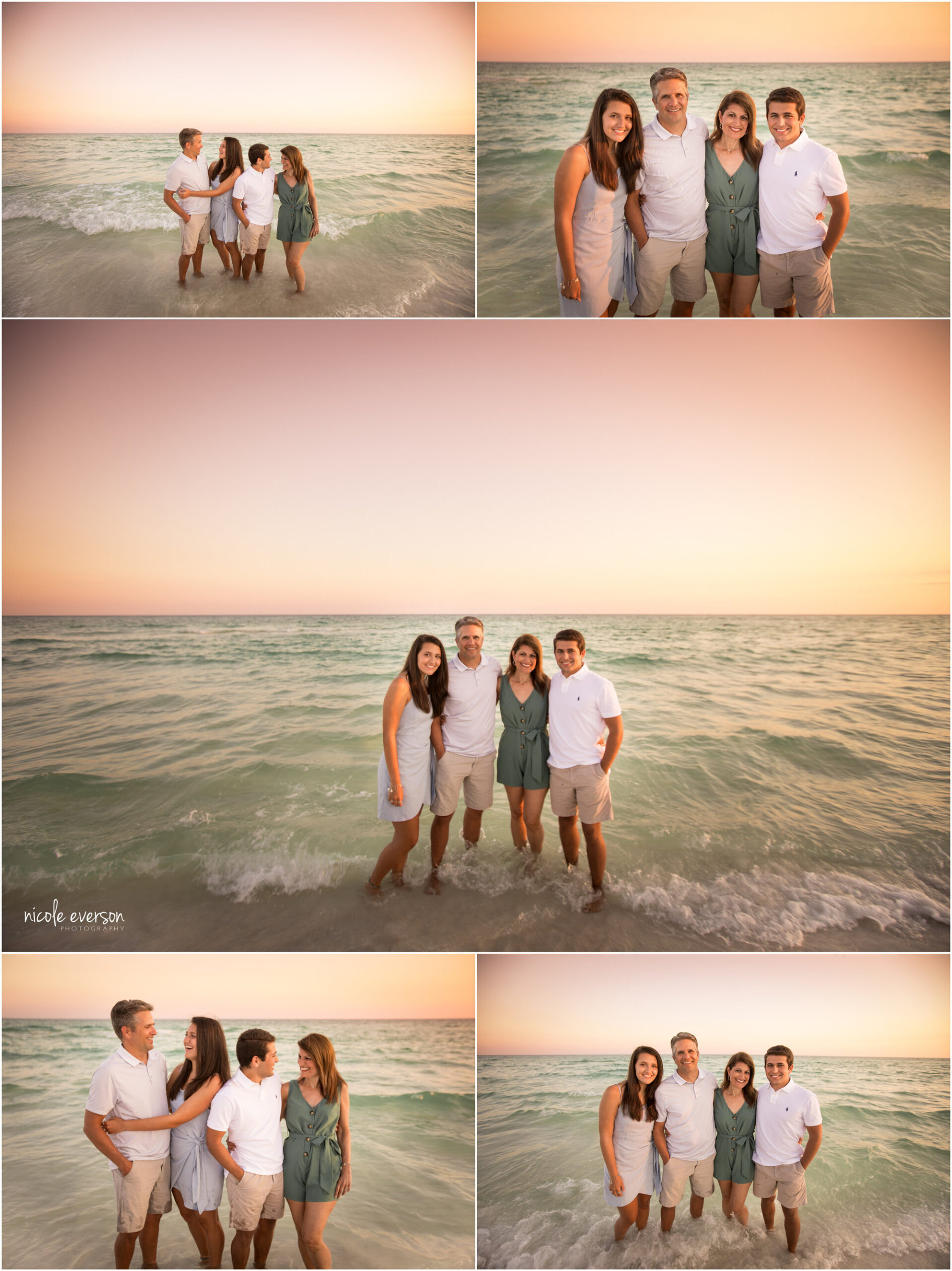 Watercolor beach photos
I love photographing beach photos all along 30a, but I have a soft spot for Watercolor beaches. This family is no exception. Not only are they gorgeous, but they are as sweet as can be, and we had a lot of fun telling jokes during their family beach photos.
sunset family beach photography
I schedule all beach sessions at sunrise or sunset for the best lighting. this family chose sunset, and the light was just perfection. while sunrise tends to have a blue & purple sky, sunset has that strong gold. My favorite part of beach photography is every single session looks different! every sky, and even the color of our water changes. its so fun to be able to capture so many amazing families on our beautiful beaches.