One of the things I love most about being a Seaside maternity photographer is the capturing this fleeting time in a woman's life. The beach holds a special place in my heart being a native to Florida, pregnancy does as well; especially since my journey to Motherhood wasn't an easy one. I, myself struggled with infertility for 16 years therefore I know the joys and struggles that this special time can bring.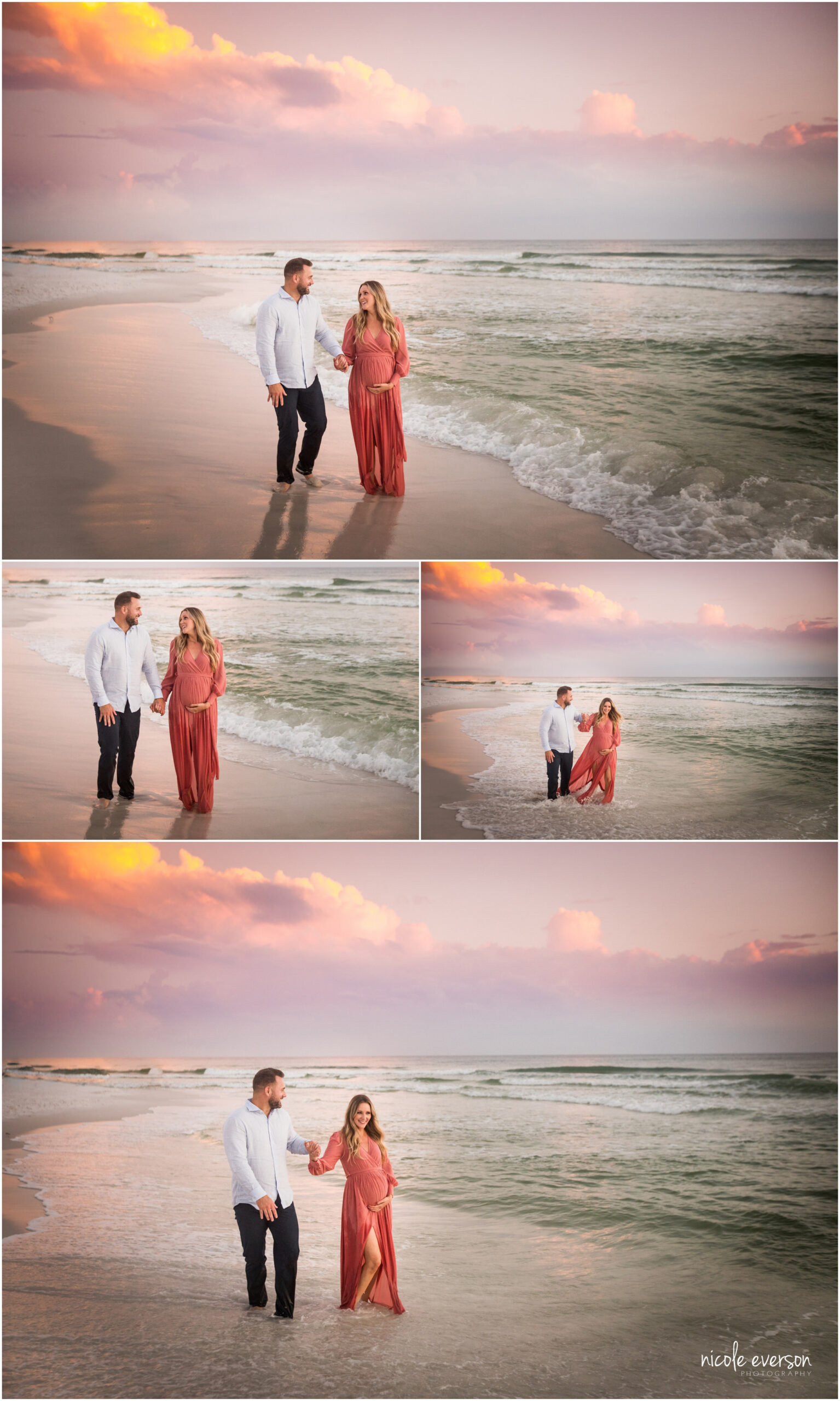 Seaside maternity photographer
This beautiful family decided to come to Seaside on vacation. Once here they decided that these Florida beaches were the perfect place for family and maternity photos. I love to see families grow and I especially enjoy getting to incorporate older siblings into maternity pictures.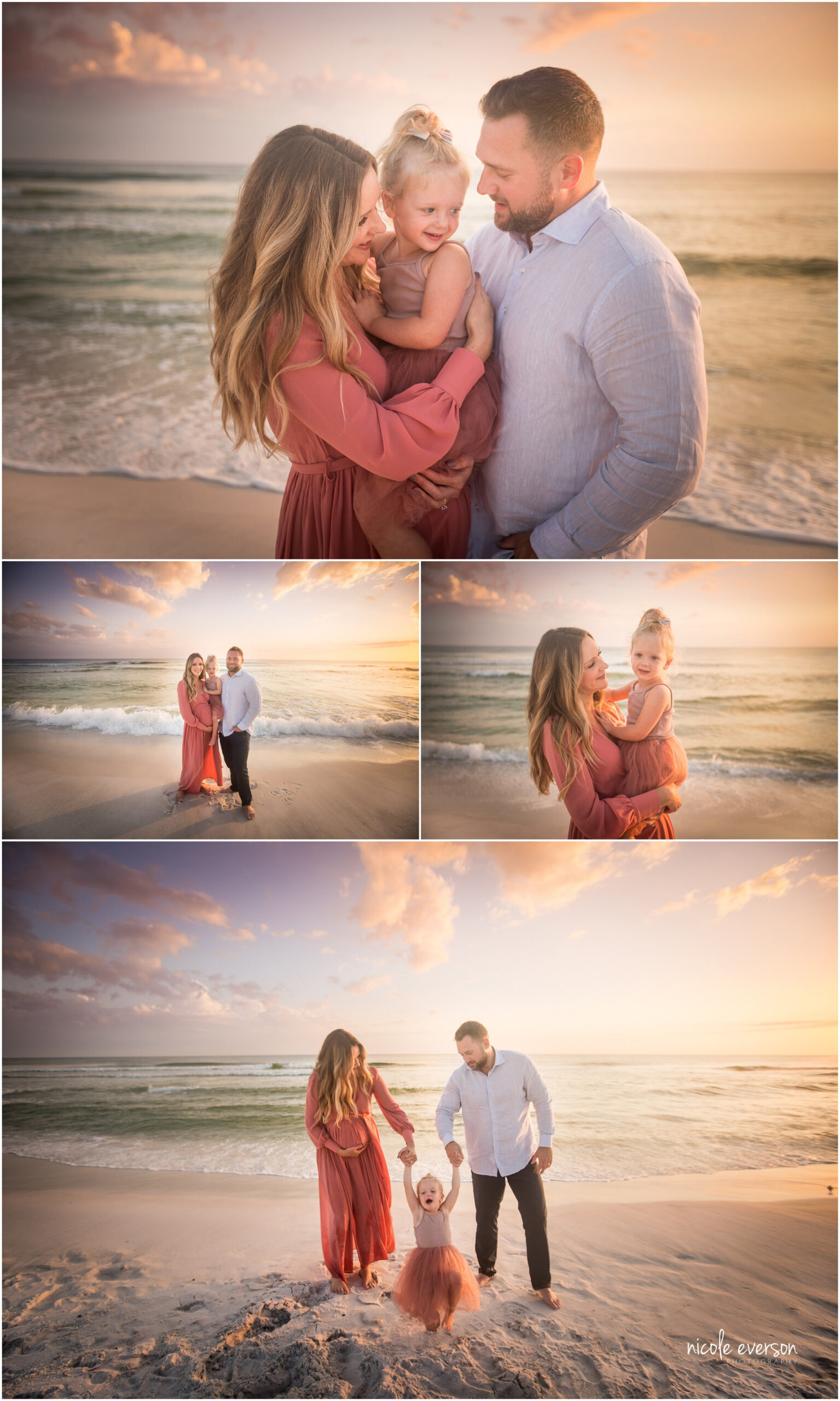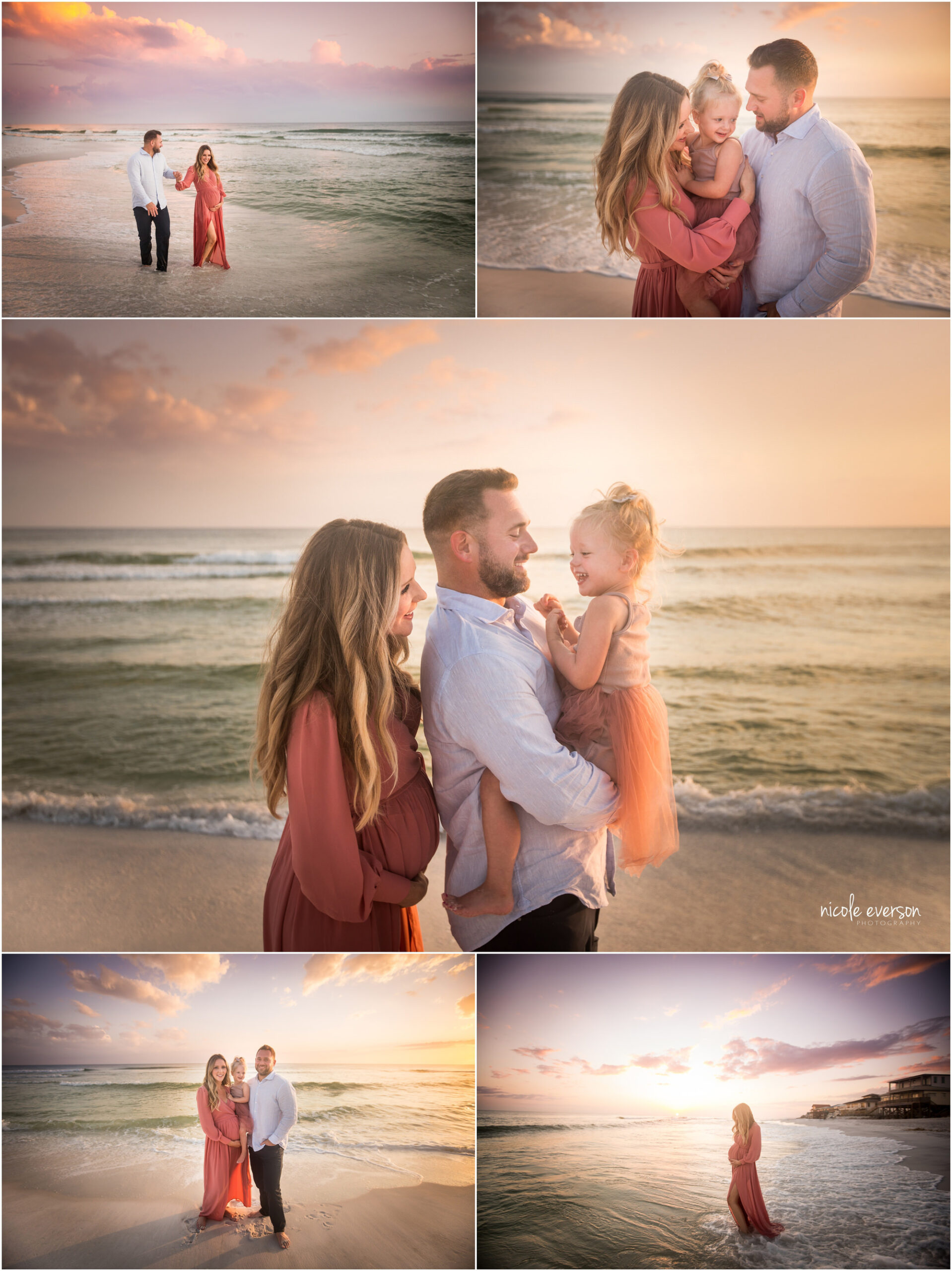 Although, this little cutie wasn't feeling the camera as much as Mama would have liked. I let her know there was no need to be discouraged. I always find a way to get their personalities to shine and come through. We played games, sang songs and had all the fun. Her smile was contagious. Plus, I never regret putting in extra effort for these perfect pictures. I decided I would let her call the shots ….this time. We were still able to get so many sibling maternity photos. But, when she was done we went back to just Mom and Dad.
How gorgeous is this Mother to be? She was was an absolute dream to photograph. With the most perfect baby bump, she wasn't even bothered when the cool waves came up a little high on her maternity dress. Speaking of that dress. Isn't it an absolute dream? She snagged it at Baltic Born and brought it with her. It's the perfect shade of mauve for our emerald waters and colorful sunsets.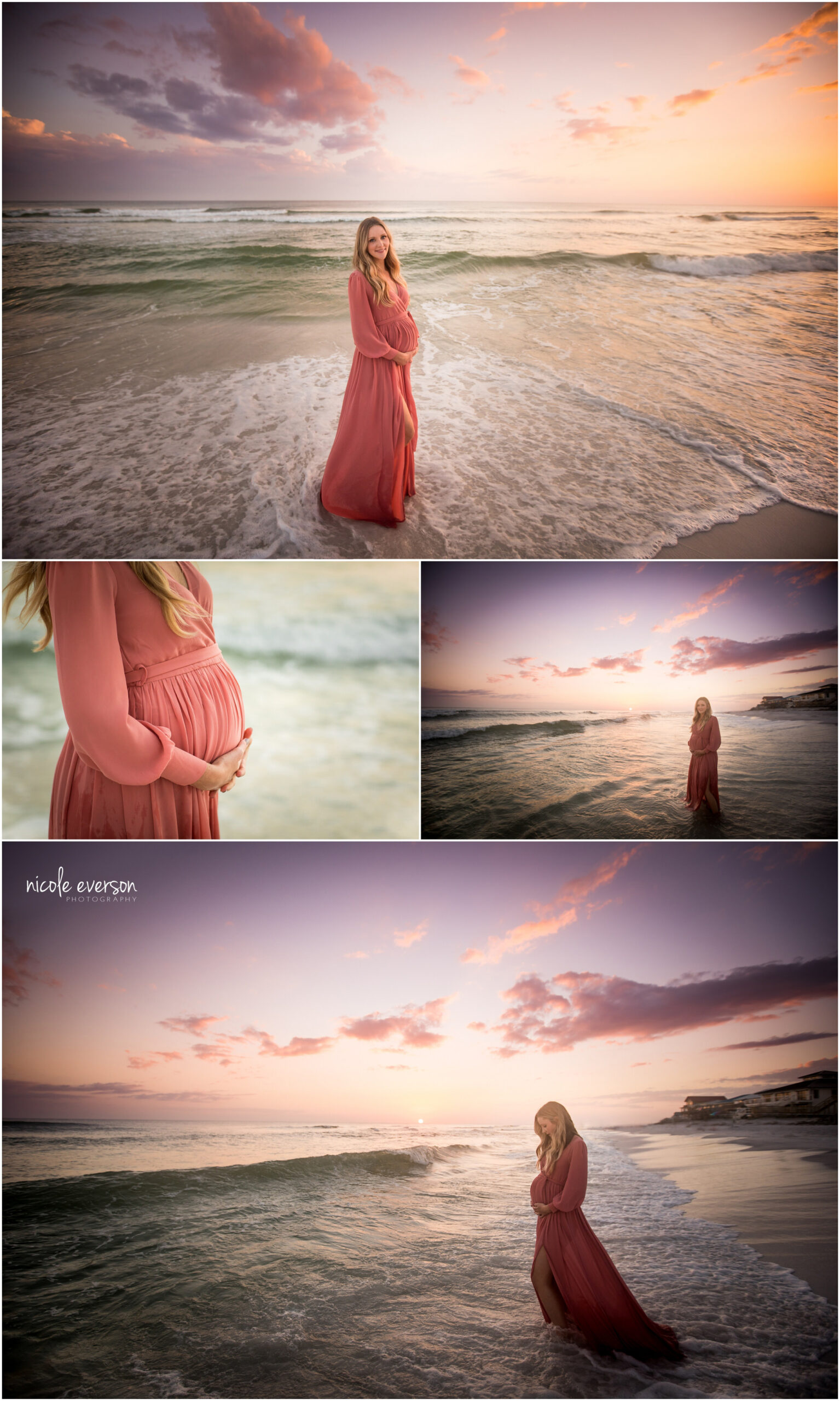 I really do enjoy being able to get some traditional maternity photos. We get to focus on just Mom-to-Be with a serene backdrop. Being a Seaside beach maternity photographer allows me to do just such. Sunset or Sunrise the beach in Sandestin never disappoints.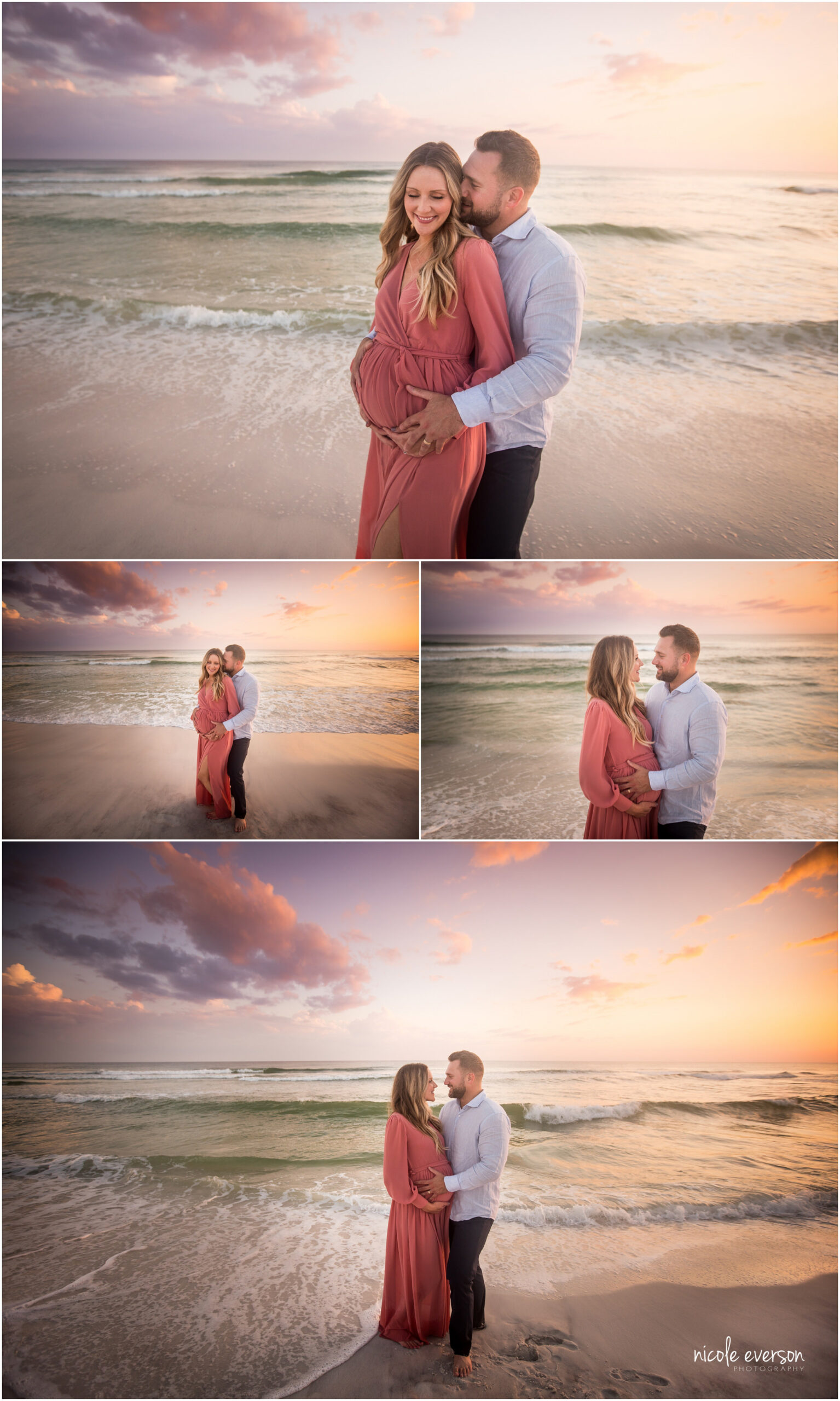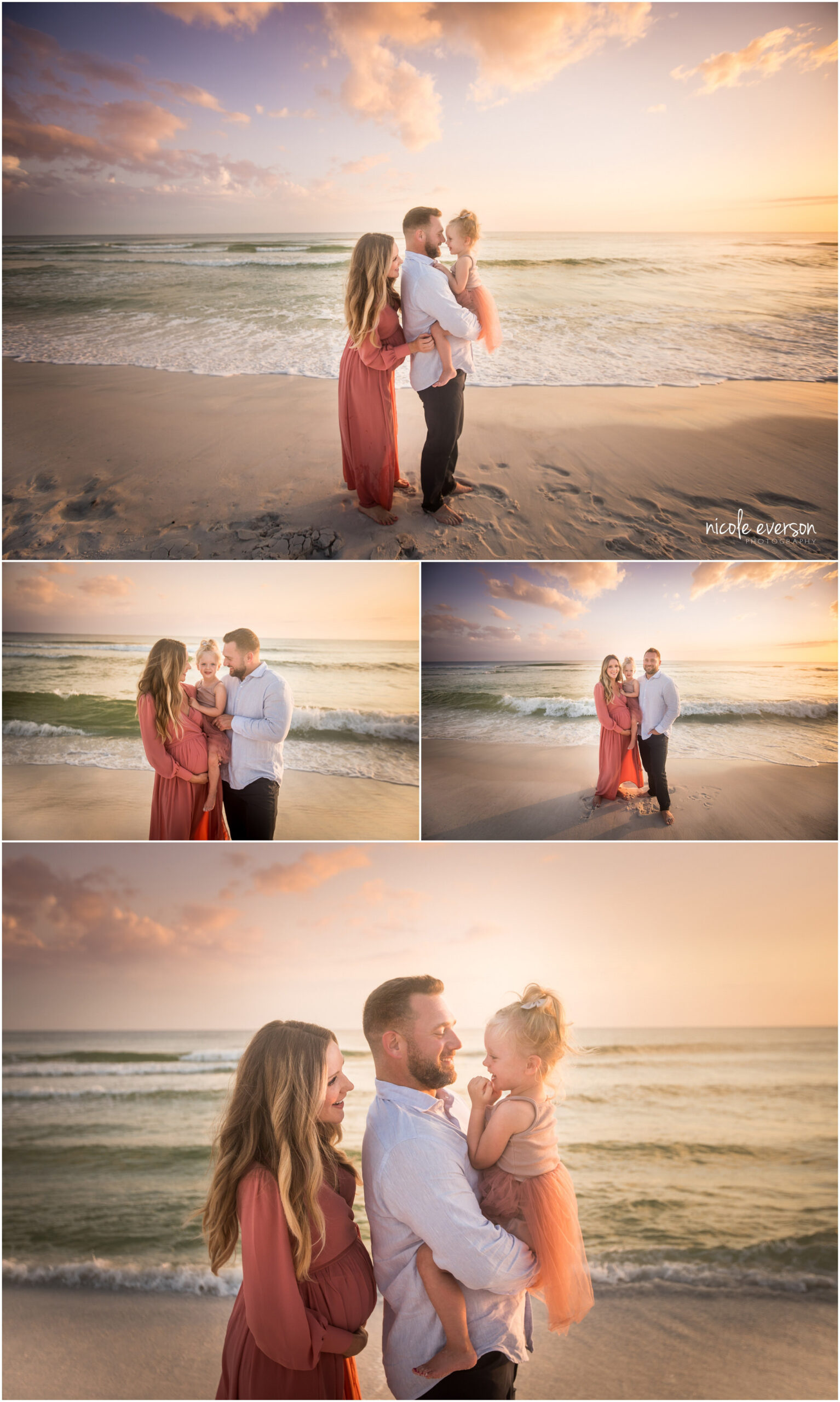 I'm always so grateful to have the opportunity to capture such a special time in the lives of so many people. Being a beach photographer I enjoy seeing the symbolism in how the ocean is always a constant, yet ever changing with the tides, just like families.