newborn photographer
Nothing is more special than being a newborn photographer. Over the last twelve years, I have had over one thousand new moms entrust their new babies with me. The gravity of a new mom trusting their brand new baby with a stranger is not lost on me. It is something I am so eternally grateful for.
Those first few weeks a new babies life is priceless. I remember holding my newborn baby  in my arms lost in the fog of sleep deprivation and complete joy. You know those first few weeks of your infant's life when you don't even turn the tv on or check facebook because your baby is the best entertainment.
Late nights were always my personal favourite. When the house was asleep and I would be up nursing my newborn. I would take my finger and trace every line of their baby face. imprinting every tiny detail so I could never forget.  The sad thing is you forget so much. If we're not for all my newborn portraits I would have forgotten how
Abigail's ear was bent over at birth but corrected itself by a few weeks old.
Or that Madelyn had the hairiest back! I'm talking total monkey (where she got her nickname)
Or that Savannah's had the sweetest kissy face she did every time she slept
Or that Josiah is so delicate with his hands, he would pet me while he nursed.
THIS right here is why my speciality is newborn photography. All of these special moments that we can lose if not frozen in a photograph.
preparing for your newborn portraits
The biggest question I get is "What do I need to do for the best newborn photography?
As a mother and newborn photographer, I pride myself in making things as easy for you as possible. I mean come on you have just had a baby the last thing you need is something else on your plate right!
The first thing you need to decide is if you want your newborn photos to be taken in one of my studios, outside on location like the beach, or a garden. Or a mixture of both.
If you want your newborn photography 100% outside then we can do your newborn photo shoot anywhere in the Florida Panhandle or South AL & South GA. Do not have a location in mind no worries I have several locations for you to pick from.
If you would like your newborn photography to take place in the studio or part studio part outside then you can pick from my two newborn photography studios.
Why do I have two different studios you ask? Its all about creating the best client experience possible. For 9 years I had moms travel over an hour to my photography studio and I hated knowing how hard it was to travel that long with a brand new baby. So in 2017, I opened a second studio down on the beach so it's convenient for all my Destin and 30a clients.
This is the newborn photographer I want to be.
Once you have picked your location all I need to know is your favourite colors. My studio is a full-service studio. I provide all of the newborn props, newborn outfits, and even gowns for moms to wear if they would like.
As an artist, I am drawn to muted colors. It is my goal as a newborn photographer to not only capture every special detail of your sweet baby. But to do so in a timeless classic way that will never go out of style. I will turn your little miracle into a piece of art that your family can enjoy for years to come.
Newborn photo shoots last 2-4 hours (2.5 hours on average) and during this time I will go through 8-12 newborn prop setups on average.
Within a week (usually two business days) of your session, your images will be ready for you to come drool over and pick your collection. As a mom, I know how hard it is to wait to see your portraits, so I pride myself on a fast turn around so you can show off your sweet new baby! (During studio closures due to sickness or holidays my turn around can be longer)
becoming a newborn photographer
Anyone who knows me knows I was made to be a newborn photographer. Everything about newborn photography melts me. And no I'm not just talking about my sweatbox of a studio. Back in 2007 when I opened Nicole Everson Photography I had a little dream and a lot of determination. I would have never dreamed what twelve years of hard work would create.
What first made me fall in love with photography was the pregnancy and birth of my oldest Abigail. During my pregnancy, I fell in love with documenting my pregnancy with photography. As my belly grew my thirst for knowledge about everything photo related grew.
By the time Abigail was born, I was hooked. I was so crazy in love with this brand new baby girl. I took over 200 pictures a day. Laugh at me all you want I have the myspace account to prove my new mom picture obsession. These first few weeks of my baby girls life were so important to me. I remember sitting up with her at night looking at every inch of her newborn body trying to etch every tiny detail to my brain.
Since then I have been blessed with two other baby girls and a baby boy. And as most moms will tell you with every baby you cherish longer but forget faster. Some call it mommy brain. But I think it is a mixture of exhaustion. And being completely overwhelmed.
But one thing I can tell you. As I have gotten older and had more children my babies have gotten older. These newborn portraits are my prised position. I now have a 12 year old, a 7 year old, a 4 year old and a new baby boy. Every day as I walk past their newborn portraits on my wall I remember those late night snuggles.
The smell of her hair.
tiny fuzzy hair on my new babies ear...
how she curled her toes
how sweet he smelt...
but most of all I remember how much those moments meant to me.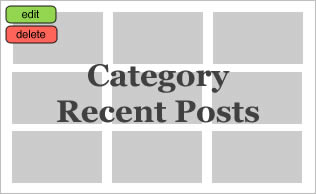 Learn More
Have any questions or ready to book?
I love my Niceville clients! I am not sure what it is, but they are always the sweetest, and have the cutest babies!!! This Niceville momma wanted a mixture of flowers, and studio shots, so she came over to my Santa Rosa Beach studio for her newborn portraits. We started her newborn session out at […]