Senior photography is all about showing your personality off. These beautiful few years between childhood and adulthod is all about discovering yourself.
Your senior photoshoot is designed around your personality and style. I travel all around the Florida panhandle, from Destin, to Tallahassee Florida and up to Dothan Alabama.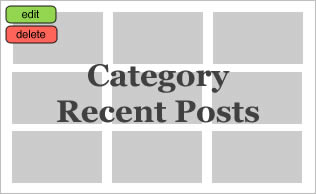 Senior photography | booking process
I recommend you book your senior portraits the beginning of your senior year of high school. This gives you all year long to share them and use them on all your senior invitations, as well as your yearbook.
Senior photography | planning your session
Now here is the fun part.
Who are you?
Where do you feel the most comfortable?
Maybe you love the sand in your toes, and the ocean breast in your hair.
Maybe you are all about the country, and love wild overgrown fields, with big old trees.
Maybe you are drawn to downtown, and all the historical brick and vintage shops.
Maybe you're a total homebody who prefers a good book or video games.
Nomatter who you are and what you love we will find the best location to let your personality shine through on your senior portraits.
Once you have the location picked then you get to focus on your clothing. Most seniors wear 3-4 different outfits during their session.
You want to bring your favorite outfits that really make you feel, good and show off your style. You can bring as many outfits as you would like and I can give you my opinion on which ones will photograph best.
Senior photography | after your session
Within one week of your session (usually two business days), I will have your portraits edited and ready for you to come to the studio to place your order (if you live more then a hour away you can opt for a online ordering apointment).
I understand how hard it is to wait to get pictures, so if you order the CD you will be able to walk out of your ordering appointment with your CD in hand. Your portraits (canvases, prints, bamboos etc) will all be mailed to you within a week.
Learn More
click below to learn more
Savannah Orr
Love, love her!!! Great senior photographer, great at everything she does. So personable, makes you feel right at home. Highly recommend!
Tisha Brosseau
I LOVE NICOLE! Not only is she super talented but she is also sweet, funny, down-to-earth, and GREAT with kids! She was able to get genuine smiles and laughs from my four children. They range in age from 18 years old to 5 months old, so that is no easy task. She did it!! She captured their personalities so well. She delivered the quality I was looking for along with the experience I was hoping for. I am so glad I chose her!
Nicole is the most real person I've ever met! She is gentle hearted soul with a big personality! She will have you laughing your entire session not to mention her images are FLAWLESS!